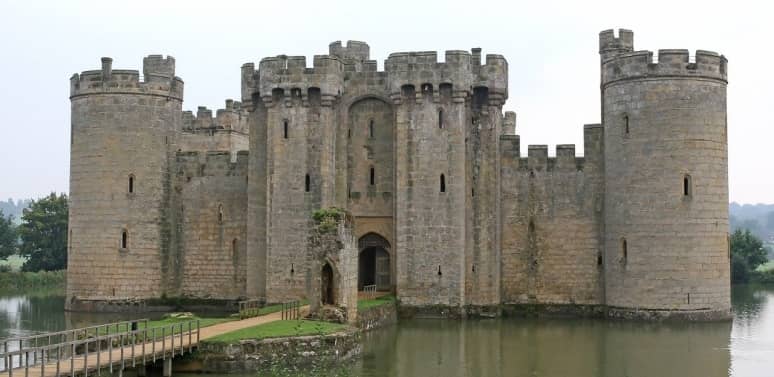 The lord lived in a castle surrounded by a wall. Castles were built in stone and reinforced by towers with a courtyard and a castle keep also known as he homage tower. Homage towers usually were square and were the lord´s residence.
There were different buildings around the courtyard such as the blacksmith´s workshops, the bakery, the laundry, the carpenter´s workshop and the chapel.
The walls of the main rooms of the castle were covered with tapestries and the floor with straw. which was changed everyday. They did not have many furniture and only important lords had chairs and the rest of the people sat on wooden benches. The lords slept on beds but the others slep on straw mattresses placed on the floor.
Lords spent their leisure time in hunting and jousting. They also played chess while noblewomen listened to music, wrote poetry, embroidered or sung and dance.
Knight´s training started out with the young boy serving as a page. During this time, they'd begin practicing with fake weapons, learn to master riding a horse, take part in hunts, and do tasks serving the knight they were pledged to and their household in various ways.
Once they reached their early teens, assuming they were still of sound body and otherwise progressing well with their training, they'd eventually graduate to the position of squire, where their training would be intensified a bit, including using real weapons and even taking a more direct role in assisting the knight they were pledged to when campaigning, even potentially in battle.
After approximately 5-7 years of this higher training, if they had mastered all the required skills, they would officially be knighted.
WORKSHEETS ON KNIGHTS:
WORKSHEETS ON CASTLES:
WORKSHEET ON LABELLING A CASTLE