The most important art in the Islamic world was the architecture. The main characteristics of Islamic architecture are:
Basic materials such as brick or wood are used but they are covered with other materials like tiles or plaster to give the sensation of richness.

They used arches and piers to support different types of arches. They employed different types of capitals columns.

To cover buildings, vaults and domes were used.

Decoration was very profuse.
TYPES OF ROOFS:
Muqarna vaults were decorated as if they were stalactites.
2. Caliphal ribbed vault contains ribbs which do not cross in the centre.
3. Segmented domes are divided into sections resemblimg the segments of an orange.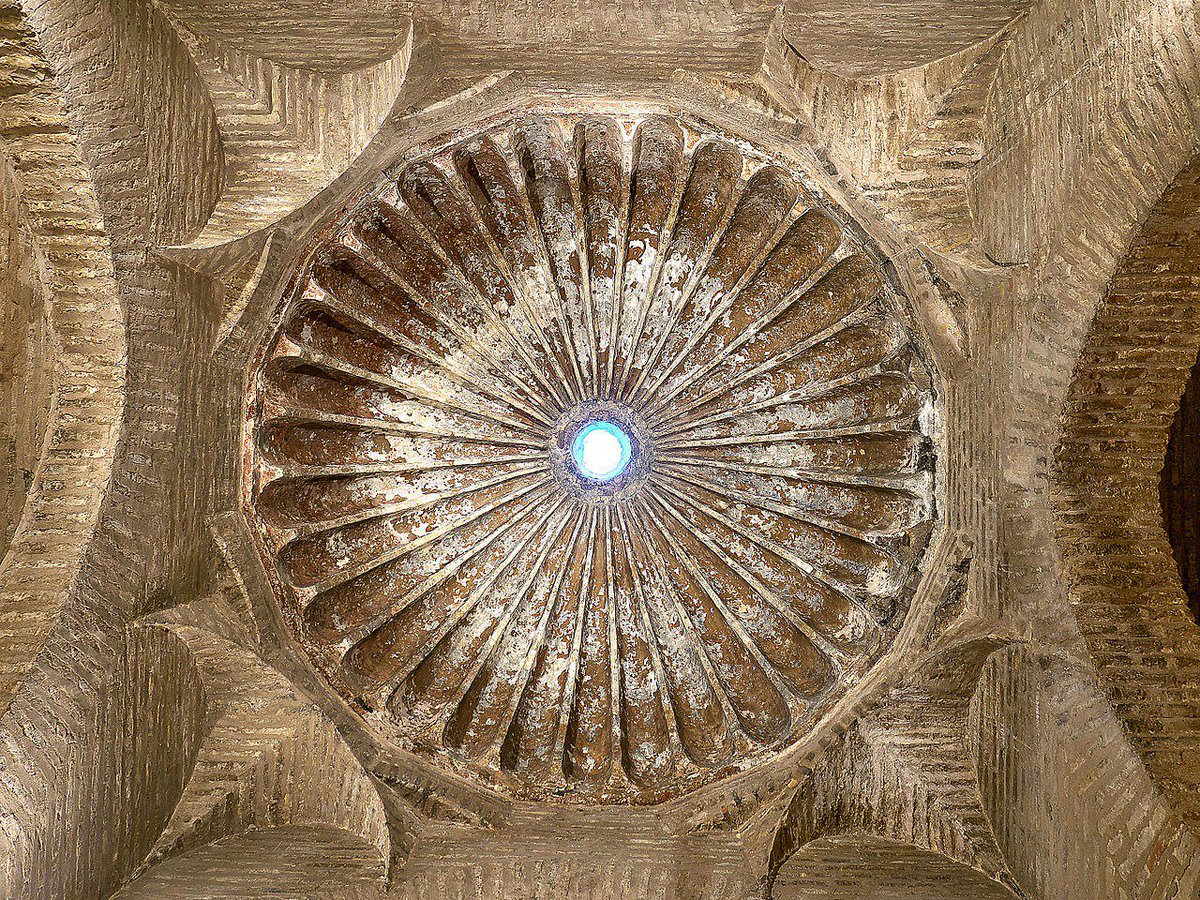 ARCHES:
Sitlted semicircular arch means that the semicircular arch is slightly lengthened at the bottom.
Mixtilinear arch made of curves and straight lines.
Polylobed arch formed with small semicircles.
DECORATION
Covered the interiors of the buildings and the main types of decoration were:
Calligraphic with text from the Koran or poems written in Arabic.
Simplified and stylized floral and plant designs called arabesque.
Interlacing or intersecting geometrical patterns and shapes.
NOTES ON THE TOPIC:
WORKSHEETS TO PRACTICE:
islamic_art_and_geometric_design
VIDEOS TO REVIEW: