PERIODS IN THE MIDDLE AGES
We can divide the Middle Ages into three periods:
Early Middle Ages (5th-10th centuries). During this period, the ancient Roman Empire split into three different civilizations: Christian Europe, the Byzantine Empire and Islam. In Byzantium and Islam much of the urban civilization inherited from Antiquity remains. But in Christian Europe the fall of the Roman Empire caused the collapse of the economy and culture and the virtual disappearance of cities. Europe loses a lot of population. War chiefs seize power and gradually begin to form kingdoms, based on the personal ties between the king and his followers. Thus, feudalism was born.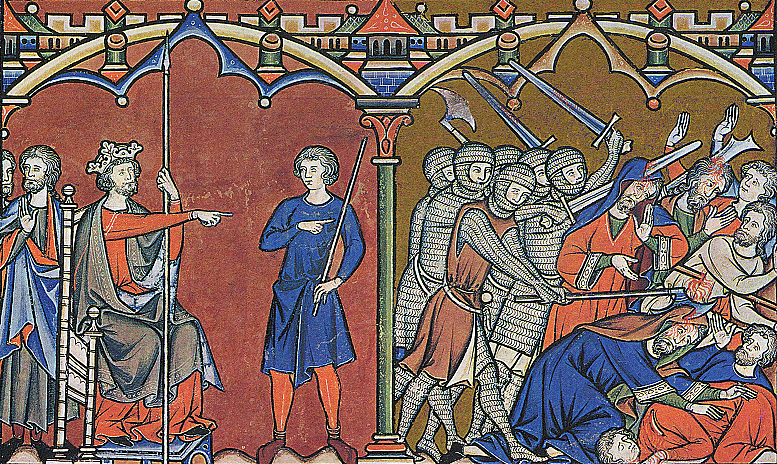 High Middle Ages (11th-13th centuries). During this period, the medieval forms of organization reach their maximum development. Feudal kings gradually increase their power and give more stability to their kingdoms. Trade and crafts develop again. Cities are reborn. The population recovers. Europe begins to overtake Byzantium and Islam in power and prosperity.
Late Middle Ages (14th-15th centuries). During this period economic, social, political, and cultural development continues. But this development caused a crisis that had many sides. The growth of the population and trade create pressure on resources that causes an economic crisis and favors the expansion of the great black plague, which takes an important part of the population ahead. The effort of the kings to strengthen their power causes continuous wars with the nobles who do not want to lose theirs. The result of all these crises is not a new turning back, but the birth of a new era, the Modern Age.
NOTES:     
ACTIVITIES   
VIDEOS TO REVIEW:
NOTES:     
ACTIVITIES   
VIDEOS TO REVIEW: