In the 12th and 13th centuries, Europe experienced a period of economic growth. This led to the rebirth of cities. Cities became important economic centres with craftmanship activities and trade. Palaces, cathedrals, markets and town halls were built in cities  which were still surrounded by walls. Gothic architecture, sculpture and painting replaced the romanesque style.
A new social class appeared, the bourgeoisie composed by traders, bankers, bussinessmen and rich artisans.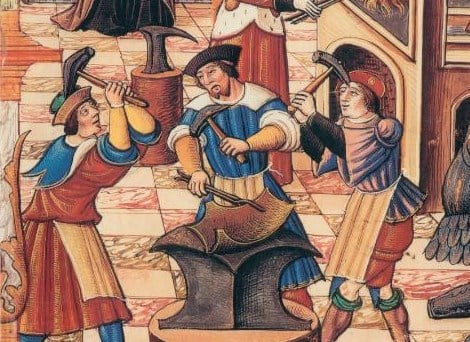 POPULATION INCREASE AND AGRICULTURAL GROWTH
At the end of the 11th century, the number of wars and invasions decreased sharply. This period of peace allowed for advances in agriculture. The main advances were:
New technical advances such as the triennial rotation which increased production.
New farming tools such as fertilizers, ploughs and mills. 
Trade increased as a result of extensive agricultural production. Farmers began to produce m ore than they could consume, and sold the excess of crops. This increase in production also meant and improvement in diet and health which caused population growth,
CITIES NEW ECONOMIC CENTRES
Cities began to develop as farmers looked for places to sell their surplus of crops. In the cities, farmers exchanged their corps for products made by artisans.  Many peasants started to live in cities, where they found more opportunities to improve their lives.